Cape Lookout to Cape Fear
North Carolina

By Pat Mestern
Located approximately half way between the States of New York and Florida, the area that encompasses Cape Lookout and south to Cape Fear, is one of the most attractive and diverse along the Atlantic shore. With its sub-tropical climate, sweeping coastline and three centuries of history, the Crystal Coast, Craven County and the Cape Fear Coast are year-round vacation destinations. The area, never more than a two hour drive from Interstate 95, provides a wonderful escape for people who live in the fast-paced hassle of "boomburg", North America.
A good place to start a tour is on Bogue Banks, a tendril of sand that separates Bogue Sound from the Atlantic Ocean. A more relaxed lifestyle becomes apparent once you've negotiated Morehead City and crossed the Atlantic Beach Causeway, to the Banks. The resort communities of Atlantic Beach, Pine Knolls Shore, Salter Path, Indian Beach and Emerald Isle are linked to the mainland by Highway #58. The route is flanked in some parts with interesting gnarled live oaks and twisted cedar trees providing its own unique atmosphere. Theodor Roosevelt Natural Area State Park has helped preserve some of the Banks natural areas as has the North Carolina Aquarium at Pine Knolls Shore.
We love to take long walks on ocean beaches but as "landlubbers" rarely have the opportunity to do so. Whenever near the sea, we take advantage of seaside accommodation to enjoy the ever-changing views of ocean and sky. On Bogue Banks, our base was the Sheraton Atlantic Beach Oceanfront Hotel, a good choice because we could easily access the beach for shelling, swimming and long walks.
Breakfast each morning meant a short drive to Salter Path and Frost Seafood House. Sure we could have eaten at the Hotel but we like to meet and mingle with local folk. Chatting with people is great way to learn about an area. We always look for Mom 'n Pop eateries because we know that food will be good, plentiful and cheap. The more vehicles around a place the better it is. Another of our favourite spots for lunch and dinner is the Sanitary Fish Market Restaurant on Morehead harbour. Seafood is their specialty and they have been doing it well for more than sixty-three years. If you don't like fish, the restaurant does good chicken too.
It's worth braving Morehead's traffic again to visit Beaufort, one of the most architecturally intact coastal villages along the upper Carolinian shore. As Beaufort was founded in 1723, streetscapes are replete with more than one hundred fine examples of c1750 through 1800's architecture. Interesting shops and restaurants line Front Street, Taylor's Creek and waterfront and harbour areas.
You can't visit Beaufort without touring the Old Burying Ground on Ann Street. Headstones and antique brick burial crypts of sea captains, soldiers and early residents tell their own interesting history. The earliest legible headstone dates to 1765, although many people were buried prior to that date. One of the most unusual interments is that of a British soldier who was buried standing, saluting and facing east toward England. During springtime the cemetery visit is enhanced by scores of blooming azaleas and wisteria.
Beaufort is home to the North Carolina Maritime Museum on Front Street. Among its collection are artifacts from Blackbeard's ship the "Queen Anne's Revenge". His ship went to the bottom in 1718 and was found during the 1990's in 20 feet of water, 1-½ miles south of Fort Macon, just off Atlantic Beach. Beaufort Historic Site on Turner Street is another popular attraction. Programs include interesting presentations and special events, walking and double decker bus tours of Beaufort's heritage area.
From Bogue Banks it is an easy drive west on #70 through the Croatan National Forest to New Bern at the confluence of the Neuse and Trent Rivers. New Bern was established in 1710 and is the second oldest community in North Carolina. It was named after Bern in Switzerland, home of its founder Baron Christopher De Graffenreid. As a salute to Bern, the word meaning "Bear", there are statues of the big bruin throughout the community. Some of the best are located on Middle Street in the heart of the heritage and antiquing district.
As there is so much to see and do in New Bern, plan to spend several days exploring the area. Accommodations range from large brand-name establishments through great bed and breakfasts in charming heritage buildings. We enjoy staying in a central location where walking to most attractions and restaurants is not a problem. Aerie Bed & Breakfast is an excellent accommodation choice.
New Bern is home to a unique "first". Pepsi Cola was born in a pharmacy on the corner of Pollock and Middle Streets when Caleb Davie Bradham mixed a medicinal beverage to aid people suffering from indigestion. First called "Brad's Drink", the fuzzy concoction was giving the name Pepsi Cola in 1898. Today the pharmacy is open to the public and presents a salute to the drink.
New Bern's crowning jewel is Tryon Palace, a 1950's reconstruction of the c1760's residence for the British Governor. Palace and outbuildings are furnished with late 18th century period pieces that represent life in ColonialAmerica.Palace gardens have been sympatheticallyrestored and replanted. Other interesting attractions include the Fireman's Museum, c1790 Attmore-Oliver House, Trolley tours of historic areas and an excellent self-guided African-American heritage tour. Mitchell's Hardware on Craven Street in the historic downtown area is a shopper's paradise for old-fashioned items such as cast iron and enamelware, crockery, pottery and hand tools.
Our tour of the North Carolina coast lead us next to Cape Fear and the city of Wilmington, several hours drive south of New Bern. A little known fact is that the Cape Fear area holds the third largest ranking for film production in the U.S.A. It is often referred to as "Hollywood East", and is used in the popular T.V. show "Dawson Creek".
The quickest way is to reach Cape Fear is to take Highway #17 through lowland communities such as Belgrade, Verona and Holly Ridge. The Cape Fear area has more than thirty-one miles of shoreline and once again the Atlantic Ocean lured us to stay on it's shore. We chose the resort community of Wrightsville Beach with its gazebos, boardwalk, piers, beaches and marinas on the Intercoastal Waterway. The location is away from the hustle and bustle of Wilmington but an easy drive into this city-of-many-surprises. Our choice was the Holiday Inn Sunspree Resort, right on the Atlantic Ocean.
Wilmington is proud of its history and doing some very creative things to retain its architecture and old-town atmosphere. Planners are foresighted enough to recognize that people living in an area make for a vibrant community. Young and old residents with a genuine interest in downtown revitalization, live, work and play in the old town area. The National Register Historic District encompasses more than 230 blocks. It is a wonderful mix of late 18th century and early 19th century architectural styles. A diverse retail mix including antique shops, art studios and more than twenty-five restaurants help make the district a happening place.
City heritage includes cobblestone streets, ship's ballast walls and foundations, ornamented fences and wonderful gardens. The best way to enjoy the old town is to join one of the walking tours, made excellent by knowledgeable guides. Carriage rides are also a leisurely way absorb history. Ghost tours are very well presented and give a colourful new approach to historical events.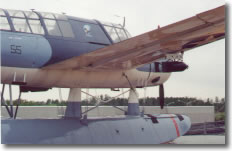 Other attractions include a WW11 memorial, the restored battleship "North Carolina", the most decorated battleship in the Second World War. Cape Fear Museum and Bellamy Mansion Museum of History & Design Arts are also worth a visit as is Thalian Hall Center for the Performing Arts, Airlie Gardens, completed in 1933 consists of 67 acres, 12 of them covered by fresh water lakes. The mature Gardens were battered by hurricanes during the past six years but are once again achieving their former glory through diligent replanting. African-American history comes alive through a self-guided tour, the map available at the Visitor Information Centre.
Wilmington is a popular honeymoon destination and there's no more central and romantic place to stay than "Miss Betty's nice house on Piety Hill", known today as the Graystone Inn Bed & Breakfast. This prestigious facility is a prime example of how heritage architecture, sympathetic restoration and people committed to preserving historic Wilmington can contribute to a thriving community. Graystone Inn was chosen one of the top ten most romantic inns in Y2001. Some of the big-name movie stars who come to town for location shooting stay at this accommodation.
It is a good idea to plan well in advance for any trip. During high visitor seasons, accommodation reservations are a must, especially along the eastern seaboard. To make best use of your time, write for packages of area information that include accommodation, attractions, festivals and special event weekends. One of the best, yet least busy times, to visit the North Carolinian coast is during late spring and early autumn.
IF YOU GO:
Cape Fear Coast Convention & Visitor Bureau




New Bern & Craven County Convention & Visitor Bureau




Crystal Coast Visitor Center




The Aerie Bed & Breakfast




Graystone Inn